Patients Rising University Conference: Focus on Multiple Sclerosis at Mission Bay Conference Center.
Patients Rising University: Spotlight Multiple Sclerosis is a patient/consumer education event. We will bring together patients, advocates, medical experts and policy leaders to offer a comprehensive look at innovation, access and the health care reforms needed for patients living with multiple sclerosis.
Patients Rising University was developed to provide tools and teaching for patients and advocates with the desire to learn new ways to navigate an increasingly complex health care system and ensure that the patient voice isn't muted when regulatory decisions and policy choices are made. Barriers to access are real, and often similar across disease states, but there are also unique challenges faced by patients within specific diseases – especially multiple sclerosis. 20170215 – PRU Spotlight MS Agenda
POST-EVENT SUMMARY: Approximately 60 people attended this conference, and many more streamed it live over the Internet. You can view the video here. (Please note that there is intentionally no sound in the introduction.) Dr. Beth Haynes appears at approximately 1:11:10 and speaks directly to the misapplication of healthcare insurance vs. receiving actual healthcare.
"This was a great opportunity to have face-to-face dialogue from a variety of perspectives dealing with emotionally charged and complex issues. This is the type of discussion we need to have more of, so that all sides can be heard and understood." ~Dr. Beth Haynes, BRI executive director
Moderators: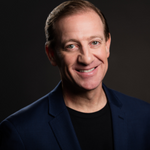 Jonathan Wilcox
Co-Founder and Policy Director, Patients Rising
Jonathan leads the strategic and policy projects for Patients Rising in its fight for access to vital therapies and services for patients with life-threatening and chronic diseases. A Fellow with USC's Annenberg Center for Communication Leadership and Policy, Jonathan has served as a featured on-air commentator for ABC News, NBC News, Fox News Channel and CNN. He was also a featured analyst on National Public Radio, numerous national radio programs and international networks. A contributor to the Huffington Post, his editorial commentaries have appeared in more than 25 daily newspaper outlets, including the Wall Street Journal, Investor's Business Daily, Sacramento Bee, Los Angeles Daily News, San Francisco Chronicle, Washington Times, Houston Chronicle, Dallas Morning News, St. Louis Post-Dispatch, Detroit News and Cleveland Plain Dealer.
Confirmed Panelists and Guests:
Beth Haynes, MD
Executive Director, Benjamin Rush Institute 
Dr. Beth Haynes, MD is the Executive Director of the Benjamin Rush Institute, a non-profit educational organization working with medical students to promote solutions that protect the doctor-patient relationship as the primary means of delivering quality medical care. Previously in private practice with board certification in both Family Practice and Emergency Medicine, Dr. Haynes has been working full time in health care policy since 2009. She obtained her MD from the University of Cincinnati College of Medicine and her residency training at University of Wisconsin in Madison.
Dr. Haynes serves on the executive boards of Docs4PatientCare Foundation, the Dr. Joseph Warren Institute, and the United Physicians and Surgeons of America , and is a Fellow at the Pacific Research Institute Center for Health Care Studies. Her research on cost-shifting was instrumental for amicus briefs submitted to the 11th Circuit Court of Appeals and Supreme Court challenging the constitutionality of the ACA individual mandate.
Elizabeth Jameson
Living with Multiple Sclerosis 
Elizabeth Jameson is an artist specializing in the intersection of art and science.  As a person living with Multiple Sclerosis, she uses neurotechnology to transform her brain scans into a vibrant, unique form of portraiture that celebrates the imperfect body and brain. Jameson collaborates with scientists, health care providers, and those living with illness, sparking conversation that deepens the understanding of illness as a part of being human.
She now focuses on how art and design assist in honoring the human experience of illness, specifically in clinical spaces such as the waiting room. Ms. Jameson's most recent project, #FacingMS, uses art, storytelling and technology to revolutionize the untapped potential of time spent in waiting rooms. Jameson's work is shown internationally at major universities, hospitals, and neuroscience centers throughout the world.
David E. Jones, MD
Assistant Professor of Neurology, University of Virginia Health System
Dr. David Jones, MD, is passionate about his work advocating for multi-disciplinary, comprehensive care to patients with multiple sclerosis. He currently serves as chair of the MS section of the American Academy of Neurology, the co-chair of advocacy for Consortium of MS Centers, a member of the healthcare advisory committee for MSAA and the Multiple Sclerosis Foundation, a member of the board of directors for Can Do MS, and a member of the National MS Society Task Force for Access to MS Medications.
A Tampa native, Dr. Jones graduated from Wake Forest University School of Medicine in 2003. He completed his neurology residency at the University of Massachusetts and served as chief resident in the last year of residency.
David L. Lander
Actor | Living with MS since 1984
David L. Lander is best known for his portrayal of Squiggy in the 1970's hit television series, "Laverne and Shirley." A talented comic writer and actor, Lander has appeared in the films Who Framed Roger Rabbit, A League of Their Own, Used Cars and The Man with One Red Shoe.
Diagnosed with multiple sclerosis in 1984, David currently maintains a very active schedule as a spokesperson and advocate for MS. In 2000, the National Multiple Sclerosis Society honored David with an award for Ambassador of the Year. David's autobiographical memoir Fall Down Laughing: How Squiggy Caught Multiple Sclerosis and Didn't Tell Nobody has appeared on the Los Angeles Times best seller list.
Bari Talente
Executive Vice President, Advocacy | National Multiple Sclerosis Society
Currently the Society's Executive Vice President of Advocacy, Bari Talente previously served as Vice President of State and Local Government Relations. Since joining the National Multiple Sclerosis Society in 2004, Bari has helped people affected by MS discover the power of activism and focused the Society's advocacy to find solutions and resources for the MS community. Prior to joining the Society, Bari worked at the American Academy of Physician Assistants (AAPA) and was selected as a fellow in the New York State Senate Fellowship Program. Bari received a BA in Political Science with a concentration in Public Policy Analysis and Public Administration from Binghamton University and a J.D. with a certificate in State and Local Government from the University at Buffalo School of Law. She is a member of the New York and District of Columbia bars.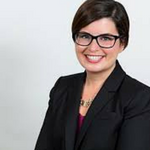 ​Stacey L. Worthy, Esq.
Executive Director, Aimed Alliance
Ms. Worthy manages advocacy and policy initiatives for Aimed Alliance, a non-profit organization that brings consumer, not-for-profit, government and industry leaders together to share information, set priorities, and collaborates toward mutual goals of improving health care through innovation. Stacey will share the results of a poll Aimed Alliance conducted on how patients view value in their health care. In addition, she will conduct a live poll with our participants in the room where we will see real time results.